Freshwater ecosystems are essential to humanity. But these biodiversity hotspots are now among the most threatened on Earth. It's time to protect and restore freshwater for generations to come. We share our journey to floodplains and wetlands in India, Vietnam and Thailand.
Fertile fields. Clean drinking water. Freshwater fish stocks to feed communities. Sediment that keeps delta cities safe from rising seas. Home to an incredible diversity of living species on Earth, including fish, birds and mammals.
We all need healthy freshwater ecosystems.
But as countries in Asia develop infrastructure to support the needs of a growing population and economy, our rivers, lakes and wetlands are now more threatened than ever before.
Agriculture is depleting water sources, industries are dumping waste directly into rivers, and dams are harming natural habitats, blocking fish and sediments.
We will highlight projects and stories from people on the ground, especially those who are vulnerable and marginalized in society. How do they value their floodplains and wetlands? And what can we learn from them?
Let the journey begin.
India
Maharashtra is characterised by its diverse landscapes, from lofty hills and lush green forests to coastal regions. But behind this beautiful scenery, nearly half of the state experiences frequent droughts.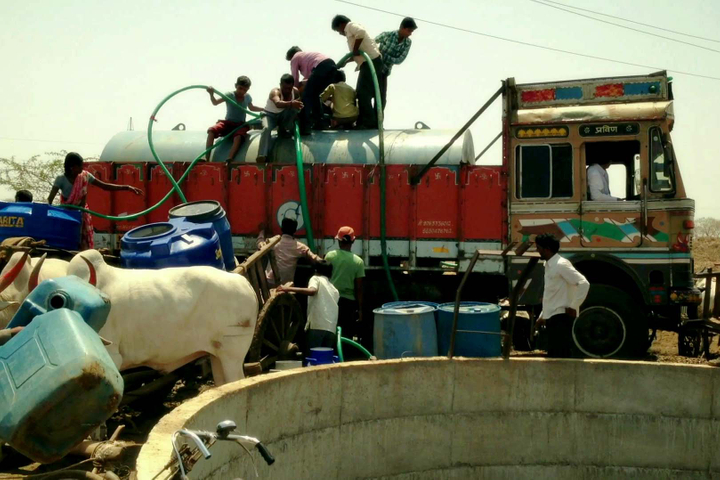 A massive expanse of arid land where farmers are desperate for rains. They are reeling under a severe water crisis.
Following years of drought, the river levels have ebbed, water in dams and reservoirs has been depleted, and over-exploitation of groundwater has raised concerns over the long-term availability of water.
With a large part of its rural population grappling with acute water shortages or polluted water supplies, water tankers are proving to be a life saver, but are certainly not a permanent solution.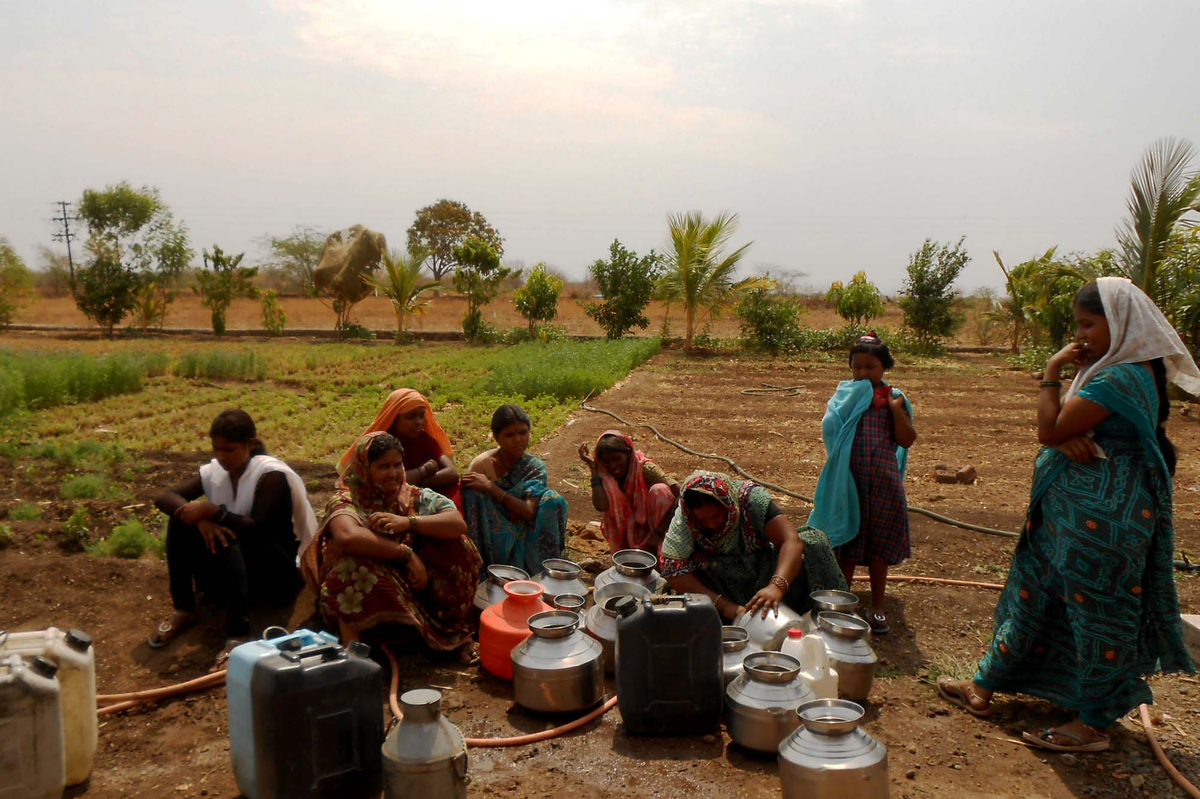 The government works together with institutes, and NGOs to make the parched regions less reliant on tankers, by adapting interventions at a local level. For example, the construction of farm ponds to harvest rainwater for the periods of low rainfall.
"If we look closer at the farm ponds in Maharashtra, we see some very big problems," says Dr. Marcella D'Souza, Director Watershed Organisation Trust.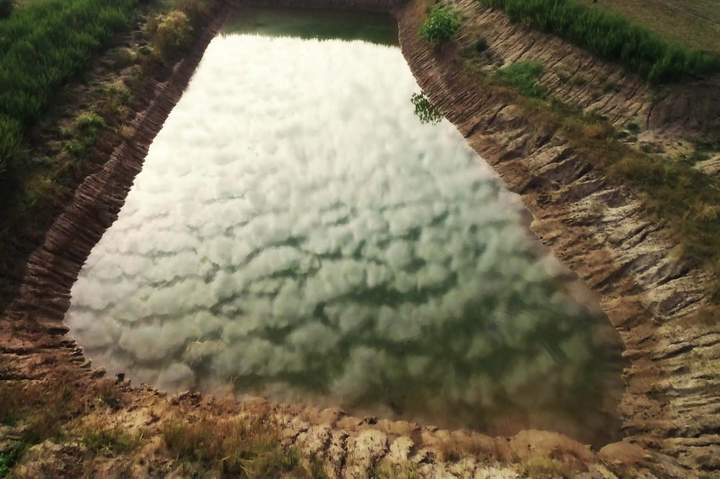 "We are saving water on one hand, while farmers are pumping groundwater to fill the farm ponds on the other hand. Bore wells are going deeper and other wells are drying. So, it's even more challenging for the communities."
Despite these challenges, together they support local communities toward better management of their water resources, and the protection and restoration of the freshwater ecosystems.
These efforts appear to have paid off, including for women and those in vulnerable situations.
"Before, women weren't involved in the decision-making processes, but nowadays women are taking part in it, because they are more educated," says Malati who lives in Bhojdari village. Through their Self Help Groups they get good exposure to various livelihood and earning activities.
With joint vision and collective efforts, freshwater management and livelihoods are moving in the right direction.
Vietnam
In Vietnam we enter the Mekong Delta, a beautiful patchwork of rice fields, canal cities and unique river life. This fertile land sustains the livelihoods of more than 17 million people.
But the unintended consequences of dams and dikes, together with sea level rise caused by climate change, and sinking land due to excessive groundwater extraction, are fraying the fabric of economic life in the delta.
There is now a need for new approaches to manage land and water more efficiently.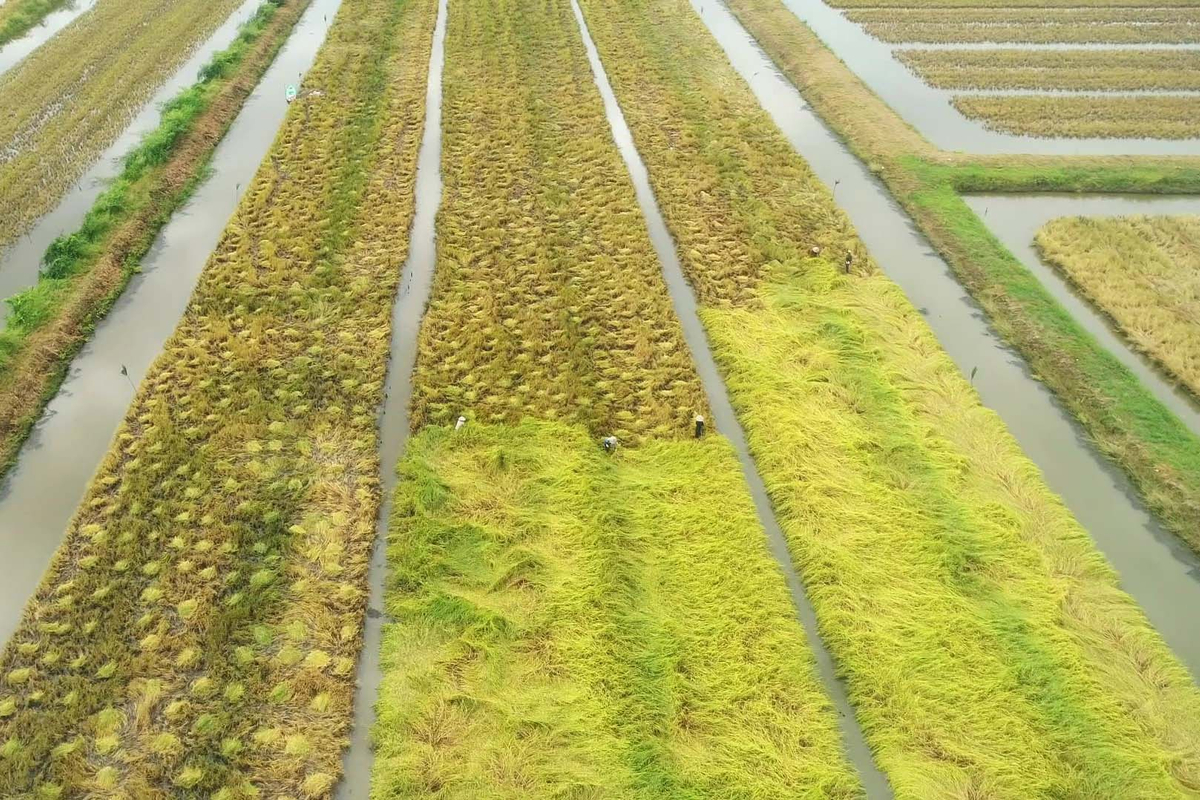 Rice-shrimp cultivation could be one such innovative approach, where one shrimp crop and one rice crop are grown in the same farming area with high economic efficiency. It also ensures gender inclusivity, since women are more involved than in the other two-crop model, where rice is grown for two cropping seasons.
"In recent years, climate change has become more complicated," says Nguyen Thi Nhanh, Officer of the Agriculture Department of An Bien district, Kien Giang province.
"Saltwater intrusion has gone deep into the rice growing area, affecting the double-rice crops. Saline intrusion severely affects the economic efficiency of the two-crop rice model In order to adapt to climate change, the government has changed the two-crop rice model to the shrimp-rice model. It will also be a model of long-term climate change adaptation for the district.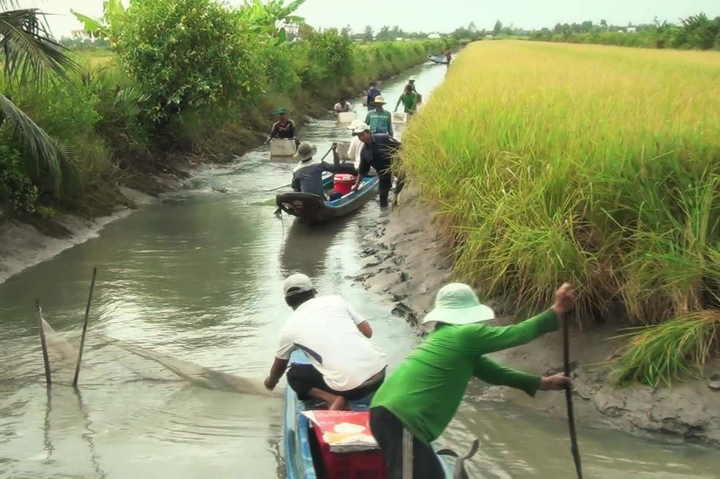 "Rice-shrimp farming brings me a lot of benefits," says Pham Van Hoang Dieu who is rice-shrimp farmer. "First, it brings income to my family. Our income is higher than before and life is better now. I have enough money to send my child to school. Since we don't use chemicals and pesticides, the water and air are fresh. Since we don't use pesticides, the environment is good and our health is not affected."
To help people adapt to salinisation, we need innovative, collaborative solutions involving governments, institutions and local communities.
Sustainable and climate-resilient development in the Mekong Delta requires adaptation to make natural resources work for, and not against us. This can only be achieved through and integrated planning. It also requires a participatory process, harnessing the knowledge of the diverse cultures and experience of the people in the region.
Together we can build their resilience.
Thailand
We move on to The Songkhram River Basin in Thailand where we talk with Yanyong Sricharoen, landscape manager at WWF Thailand.
"The Mekong River is the main river of southeast Asia," says Sricharoen. "This river is a source of reliance, income and livelihoods for about 60 million people in six countries. However, there are lot of infrastructural works done on the Mekong River which are not environmentally friendly."
"This affects water circulation, ecosystem and food security of local communities. The Songkhram River is a tributary of the Mekong River and is an important river in northeast Thailand that still has free flow and high biodiversity."
"It has a rich ecosystem that complements to the Mekong River. Therefore, WWF Thailand has designated the Songkhram River as a priority landscape for management, conservation, and protection so that the ecosystem can be restored, which will serve to fulfil the fertility to the Mekong River."
More upstream, we meet Chaiya Peng-Un, project coordinator at WWF:
"Freshwater Unit, WWF Thailand has worked with local communities and government agencies to promote and established Fish Conservation Zones," says Peng-Un. "There are at least 44 Fish Conservation Zones for conservation and restoration of fish and aquatic resources to improve fish stock."
How do local communities experience the support?
"Dong Som Hong Community Forest covers an area of 600 rai," says Chamrong Yaphadee, head of the village. "The community has set up rules for management and sustainable use as well as establishing boundaries to prevent intrusion."
Phisamai Khanthacha, another villager from the Women Group, adds: "Community forests are important to the community as a source of non-timber forest product collection such as mushrooms and bamboo shoots."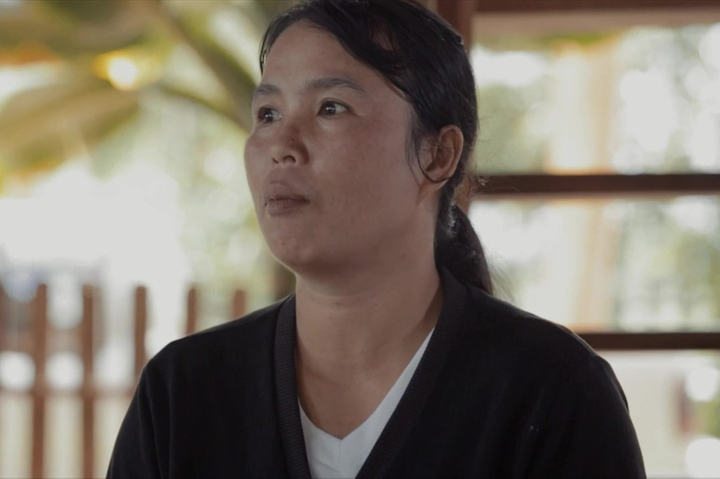 Finally, the main message from these experts and communities is clear: we need to implore and invite everyone and all relevant sectors to work together to restore water resources which is our most valuable resource.
Without water there is no life.
These good practices from India, Vietnam and Thailand show the importance of keeping the balance between people and nature.
It's time to protect and restore freshwater for generations to come. We need to recognise the enormous value of rivers and wetlands, the benefits they provide to people and nature, and bring these to the attention of decision-makers.
Let's value local wisdom to protect the planet.