Farmers in Thailand find themselves having to deal with unpredictable and extreme weather events that have become more frequent. Droughts, flooding, and rising temperatures are affecting their food production systems. How do these farmers cope with such events? Toto Sompong visited some of them in his neighbourhood in Pattaya, Thailand to find out.
In November 2021, vegetables in the market had become expensive. For example, the price of coriander had increased four-fold, given that flooding had made it difficult for farmers to grow vegetables. So, I visited one of the farmers growing vegetables to feed my community. I wanted to find out how does she cope with the effects of climate change.
I often visit an agricultural garden located two kilometres from my house. Tables are set in front of the garden for selling long beans and cucumbers. The area is always bustling with traffic and buyers who come to pick up vegetables for their domestic use.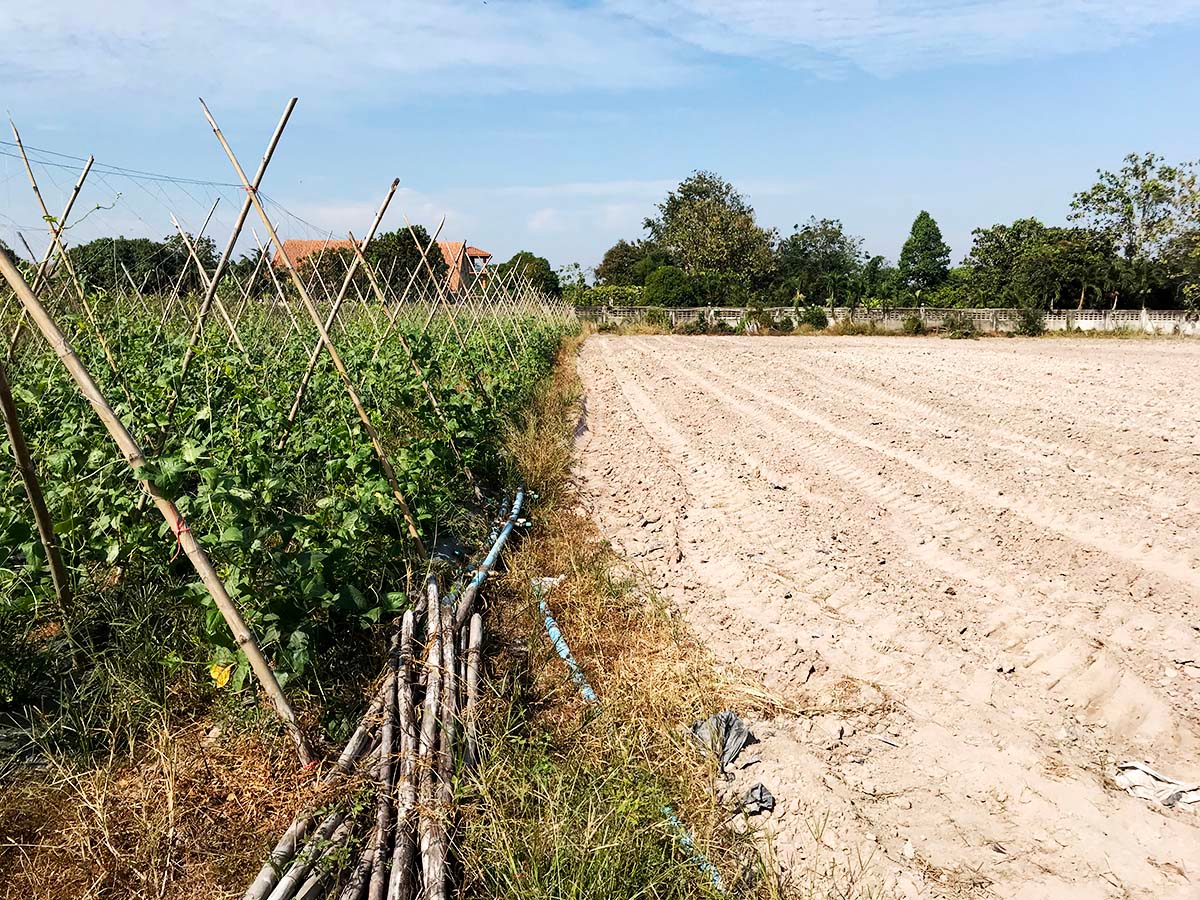 An elderly man and his farm hand are busy in the garden. His wife is the vegetable vendor. The man is picking long beans. Thereafter, he prepares chemical pesticides to spray his crop of long beans to prevent damage from insects.
One day, he told me that he sprays pesticides every five days, otherwise aphids and other insects will destroy his crop. However, even with this spraying, I still noticed a lot of damaged crops.
All the same, the old man acknowledges that farming today has greatly improved than ever before. Of course, following the Green Revolution, the agricultural sector has developed progressively, meaning that more and more chemical fertilizers and pesticides are used in agricultural fields.
The import and use of pesticide in Thailand has increased over the past decade, given that the country is a major exporter of food and agricultural products.
By saying that agriculture is far more improved today, I am given to understand that the old man is referring to the availability of a large number of effective pesticides options more than ever before. I think he doesn't understand the complex relationship between climate change and agriculture. He just works in a simple and most cost-effective way he knows.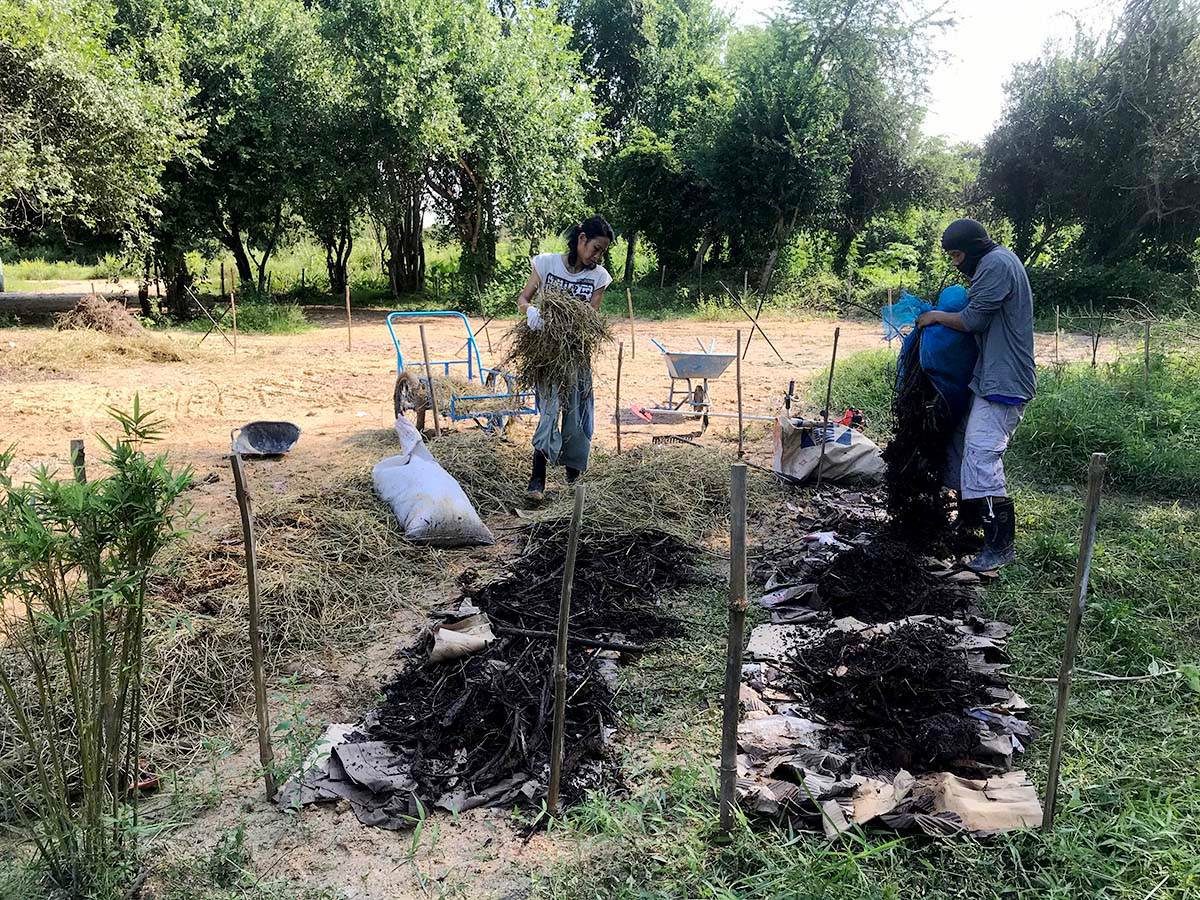 I realised that climate change effects, such as drought, flooding, and rising temperatures, are the limiting factors for agriculture. In addition, soil and water management are important basic factors in farming. So, I am curious to learn more about how soil and water management is done here.
I can see they are using pig manure in the vegetable plots to improve soil fertility before planting vegetables. Vegetable plots are covered with plastic mulch to maintain soil moisture, while preventing the growth of grass and weeds. Under the plastic mulch there is a drip irrigation system to provide water at the roots of plants, instead of using a rubber hose which requires more labor and water resources.
After visiting these farmers, I met Kittiporn Sukprasong an agricultural expert at the local Agricultural Training and Development Center.
"We are facing many problems in agriculture, such as climate change, plant diseases and insects," says Sukprasong. "Organic farming is another way to deal with these challenges. For example, we promote composting leaves and grass to reduce the use of chemical fertilizers," she adds.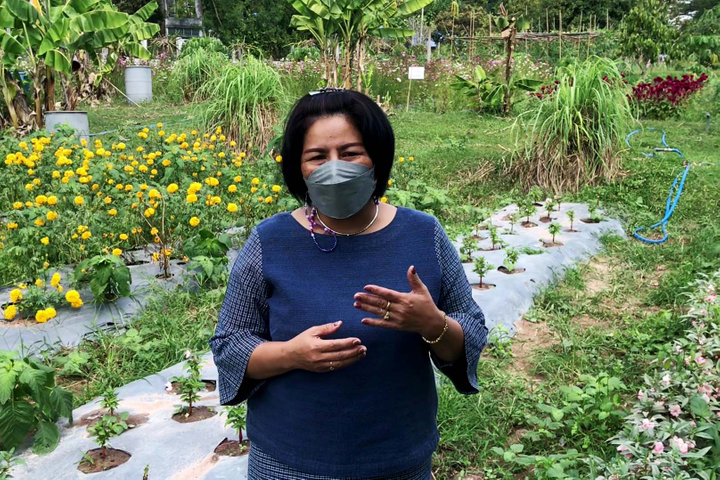 I have learnt from the farmers and the expert that agriculture is a co-creation of both people and nature.
Even though the adoption of chemicals in farming has increased, the organic farming practices have their benefits. For example, they involve easy steps to bring the soil back to life, such as adding organic matter to the soil, and mulching, which protects the soil from the sun wind and even rain. Also, the use of cover crops in large areas, generates green manures from plants.
We need to balance the ecosystem by using waste from one process to benefit another process. This will ensure increased productivity but without drastic changes in nature, something which may lead us to better cope with the changing climate.