Sohan Rahat travelled to the Naria region of Bangladesh to document the lives of people living next to the eroding banks of the river Padma. This photo essay is part of an ongoing project to portray the shifting landscape of climate refugees.
The story starts with the victims of river erosion. According to NASA, the mighty Padma river has devoured more than 66,000 hectares of land since 1967.
Though river erosion has been a very common event in this delta region, nothing compares to what we witnessed at Naria in the year of 2018. This was the single worst case of river bank erosion in one hundred years.
People who were living close by the bank abandoned their houses, and villages emptied out of fear
Padma furiously devoured almost 35km of land downstream within a couple of weeks. This tragic incident left about 5,000 families homeless, losing everything overnight. People who were living close by the bank abandoned their houses, and villages emptied out of fear.
The area saw multi-story buildings collapse in seconds, allowing people to get out of their homes with only a handful of possessions. Mosques, shrines, temples, and graveyards were all destroyed within a couple of weeks.
Village after village was left with empty houses, as people abandoned them for life. Entire structures were sold for others to breakdown and take away for free. As well as the structures, people sold their trees.
Before the final piece of land was gone, mass deforestation went underway in the area. Many houses, a hundred year old bazar, a bridge, multiple schools, and a health complex all went under the mighty Padma.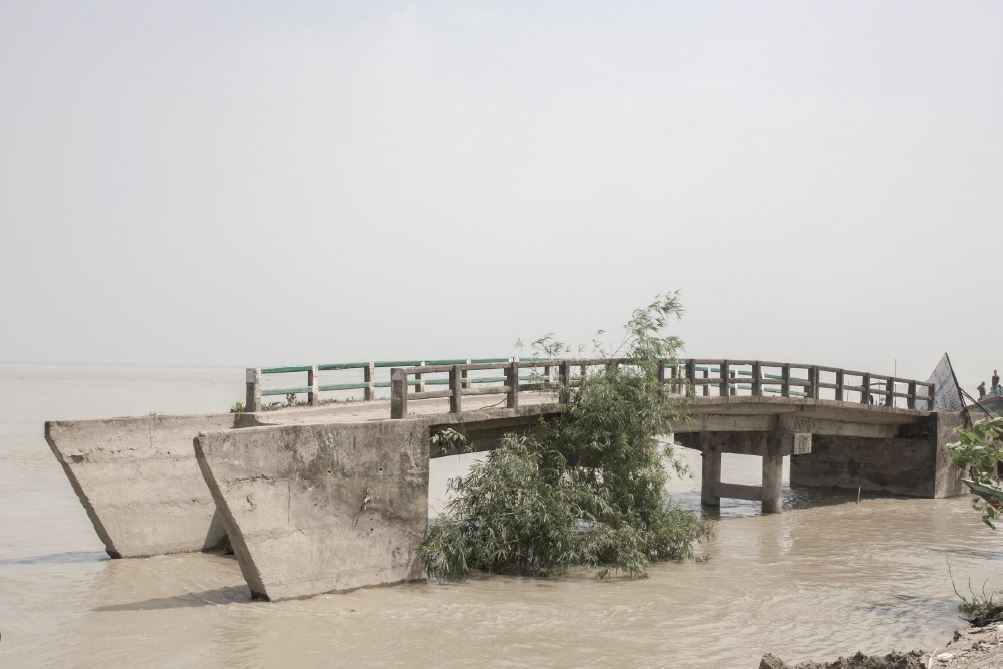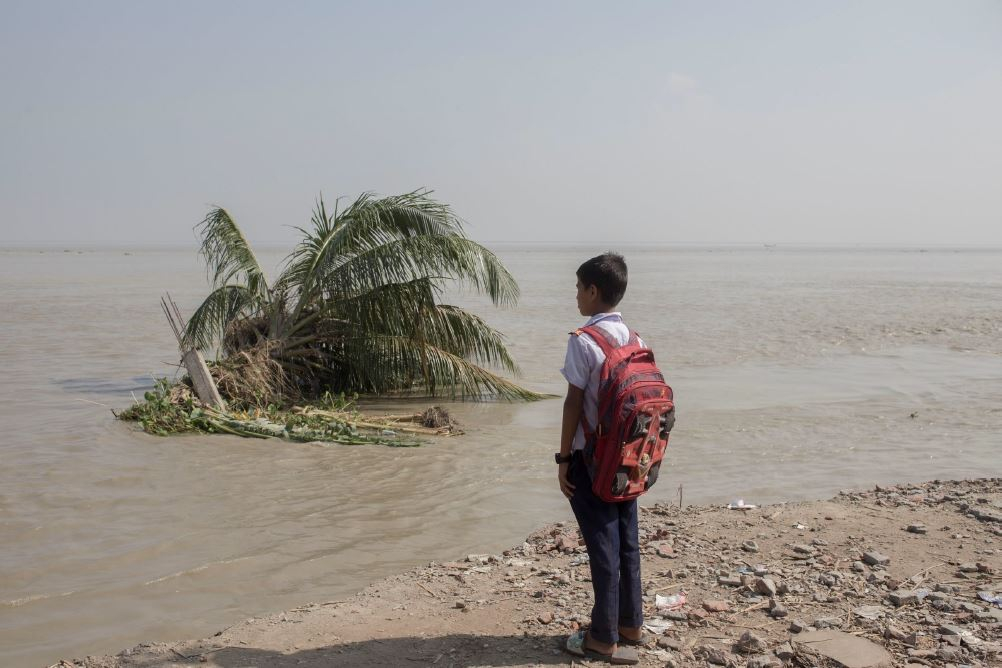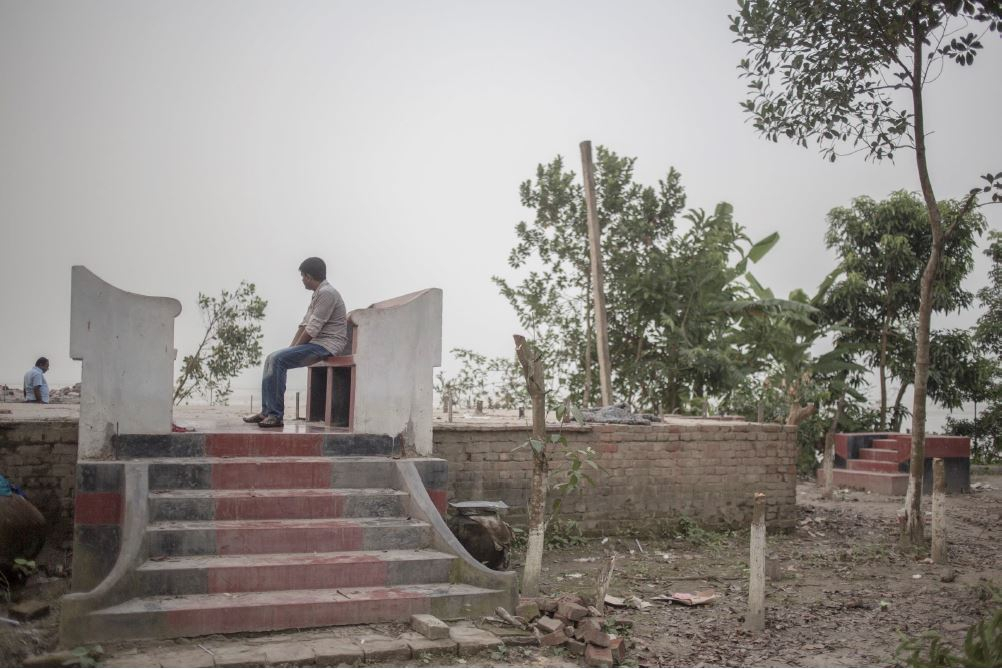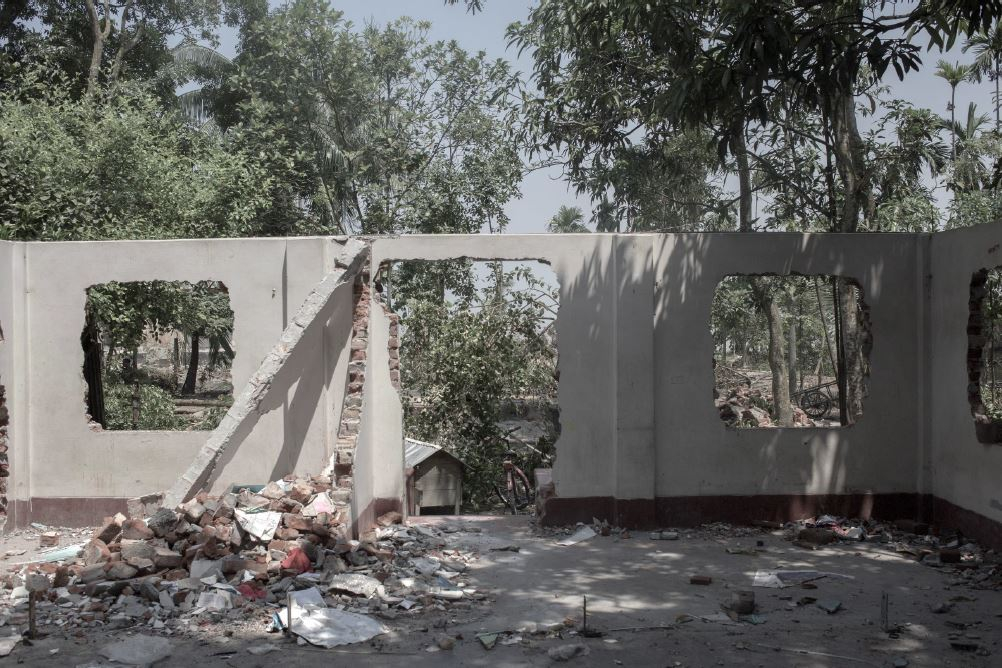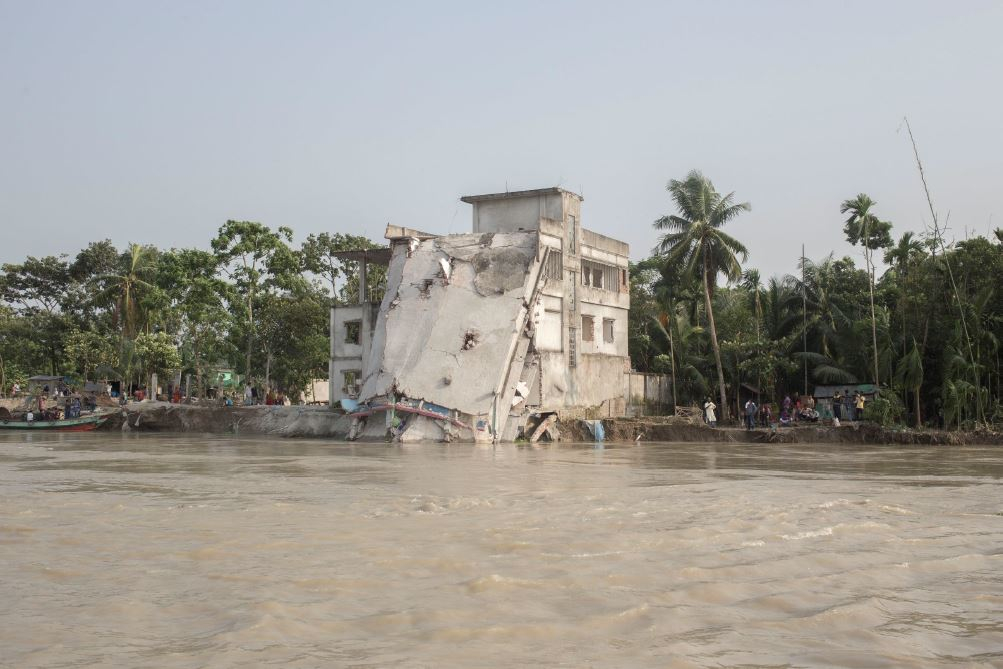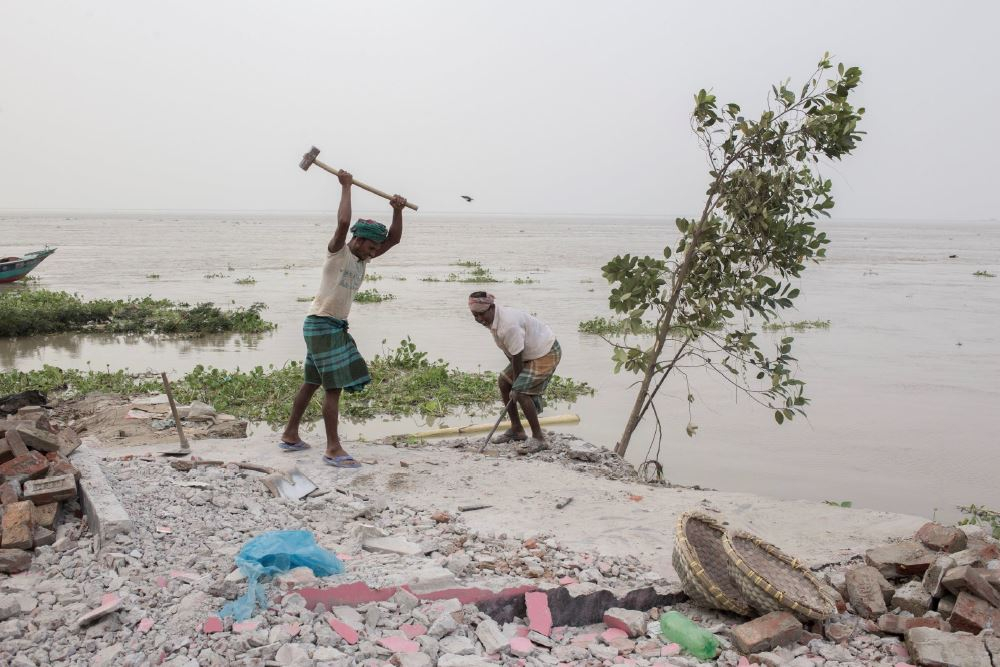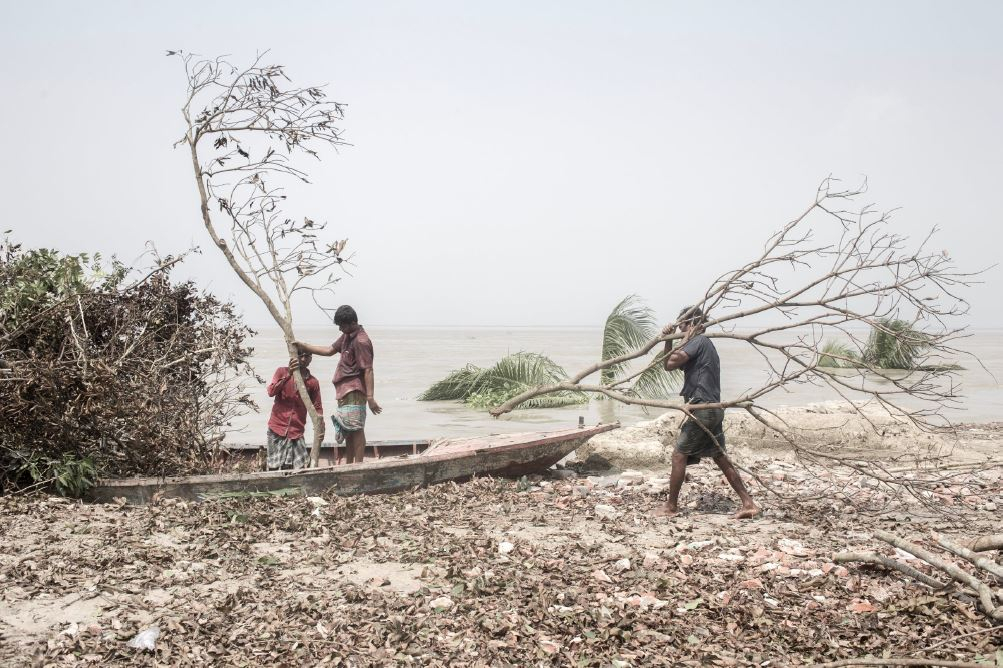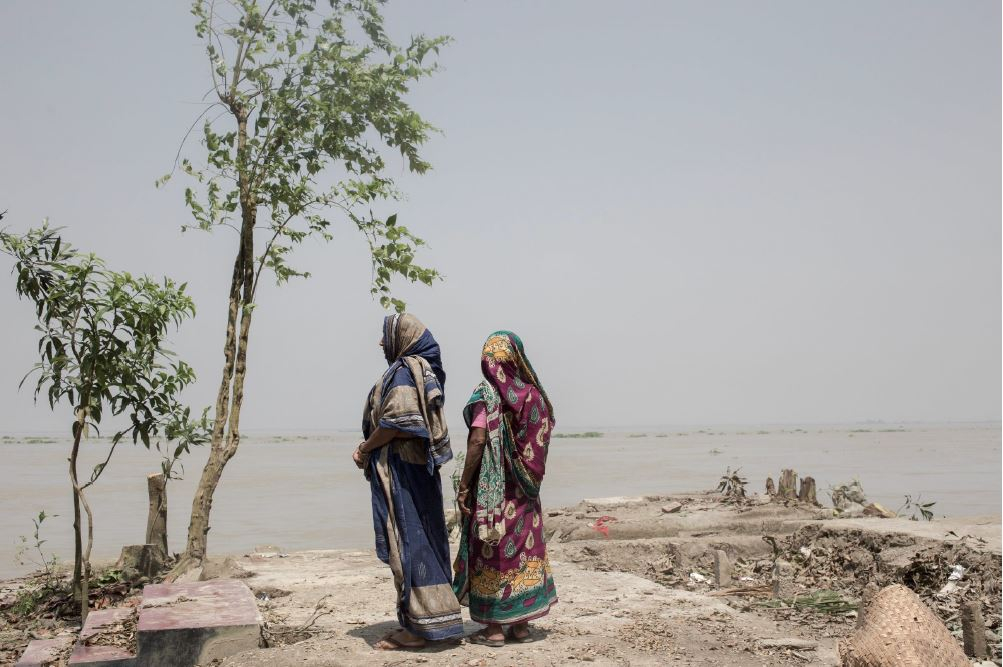 Hena Rani Das recalled her early days as a young bride in this house. "I came before Bela in this house. We have good and bad memories here, but none are left now. Our husbands have been dead for years. Kids are grown up and they have their own families. They don't stay here anymore."
"We took refuge in a nearby garden, but spent most of our time here during the daylight."
"Just in case..." she added.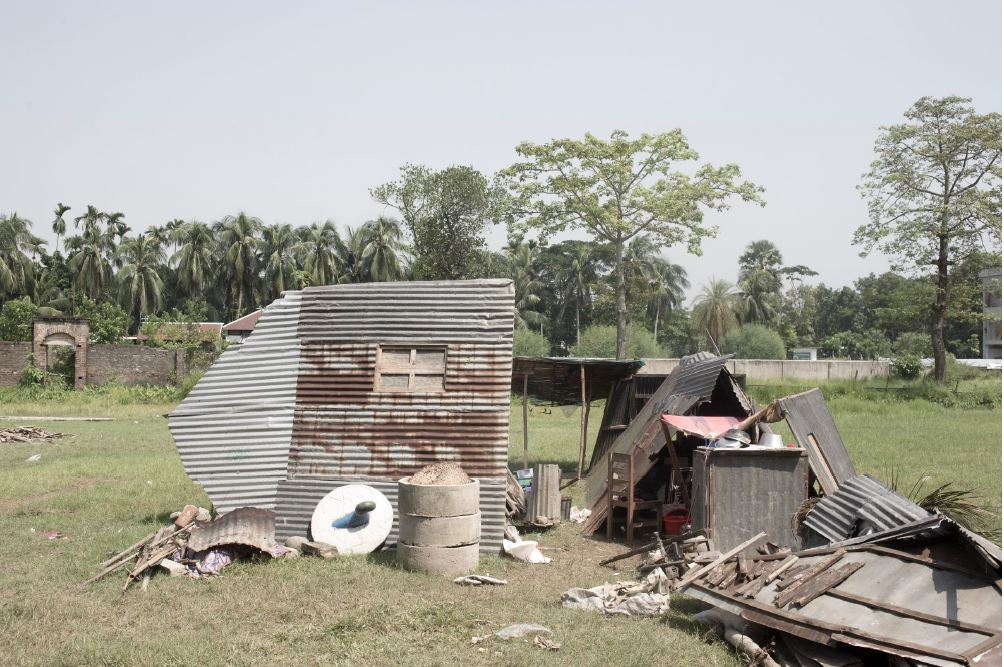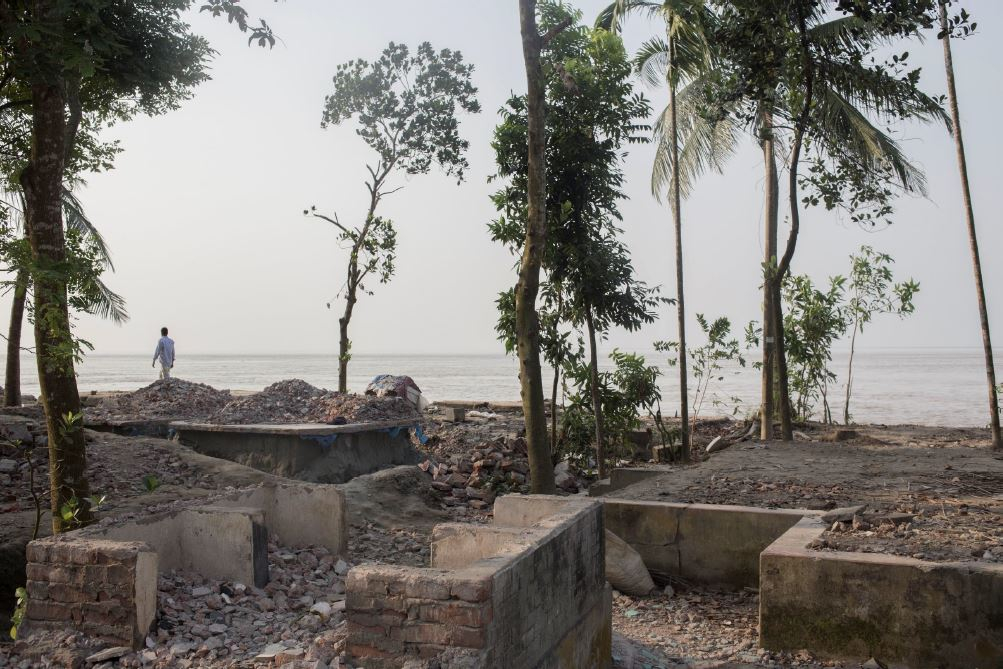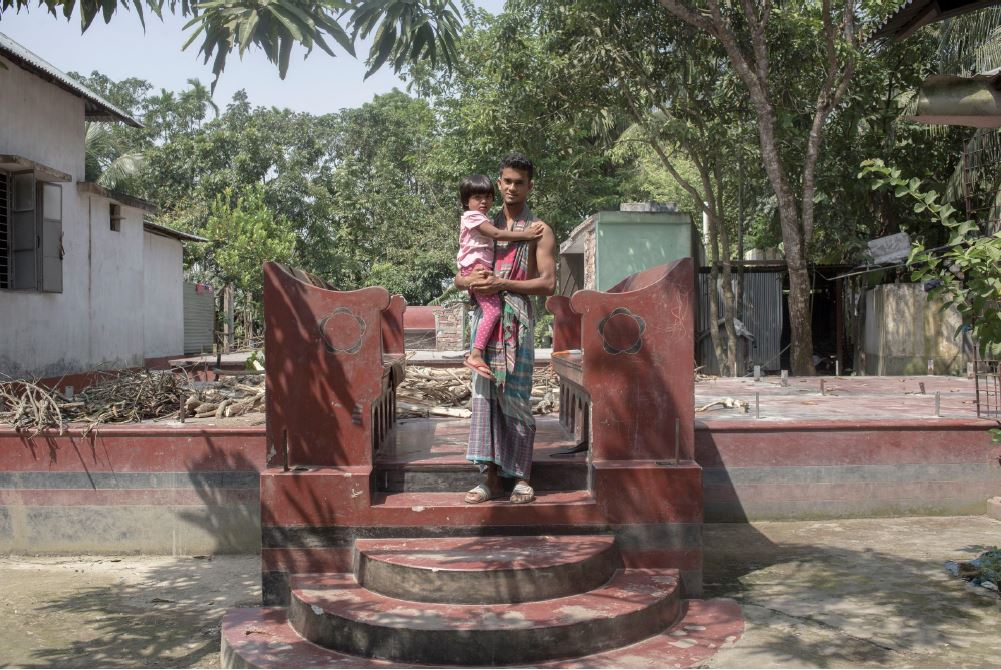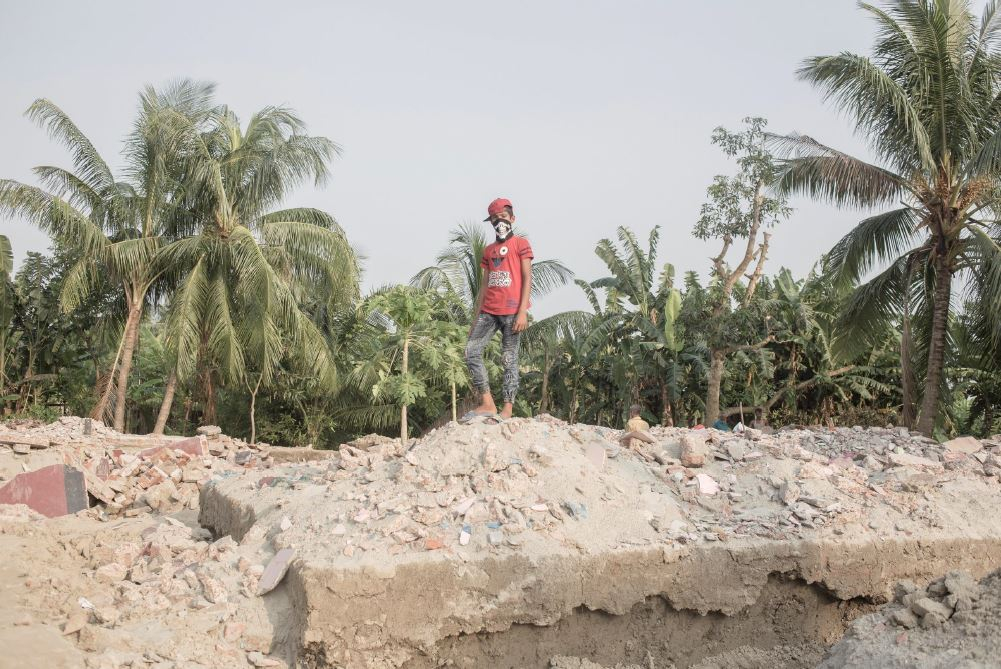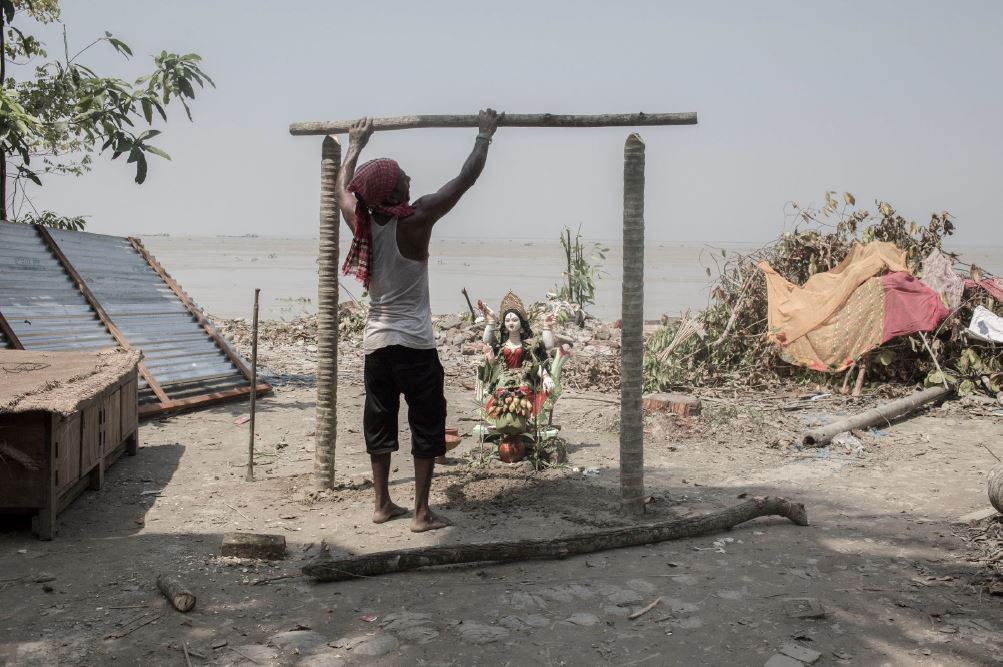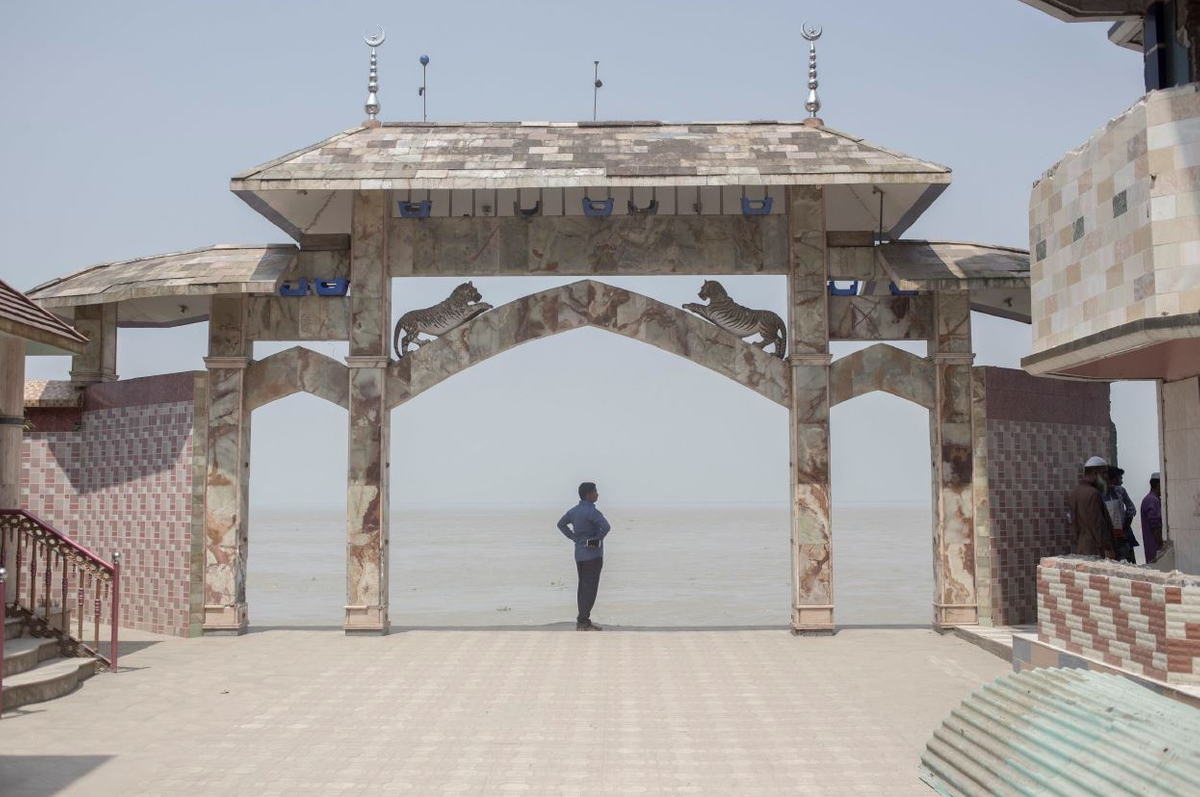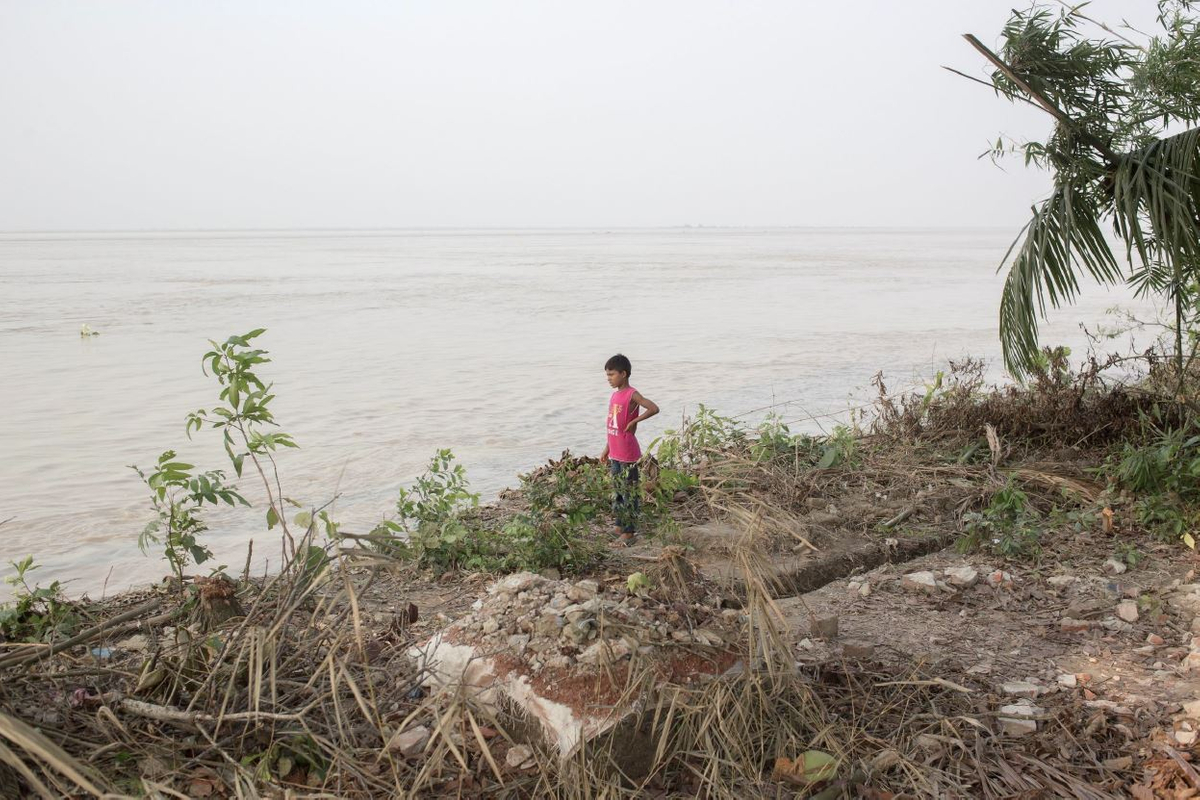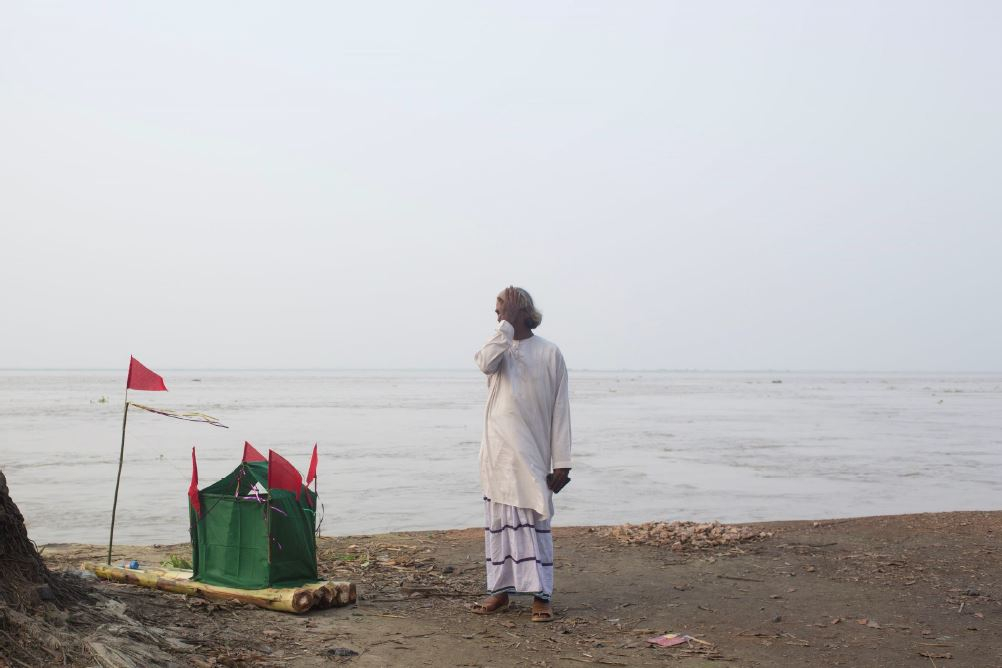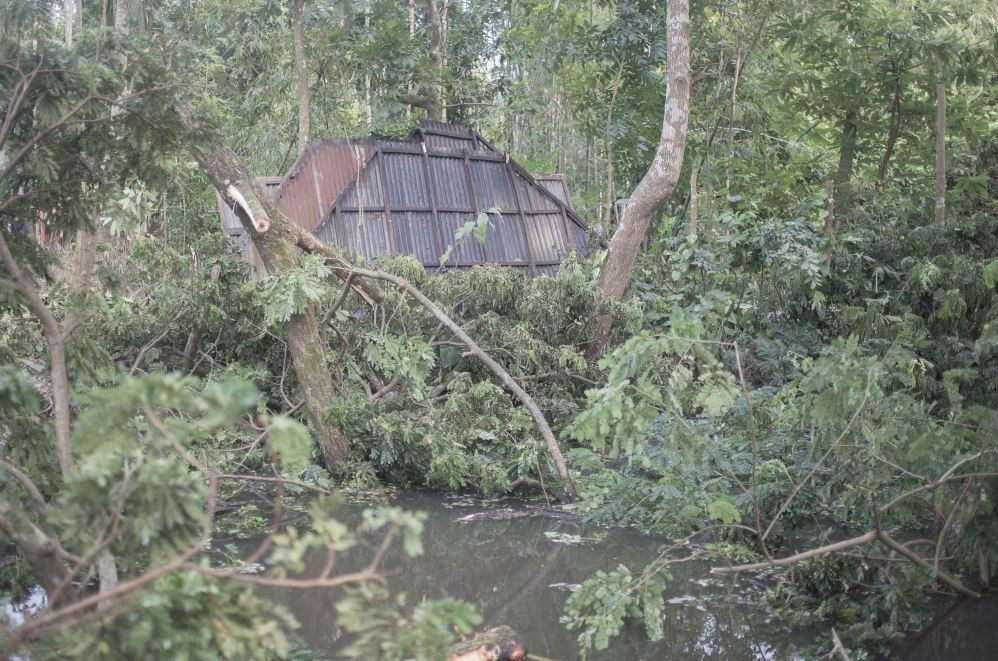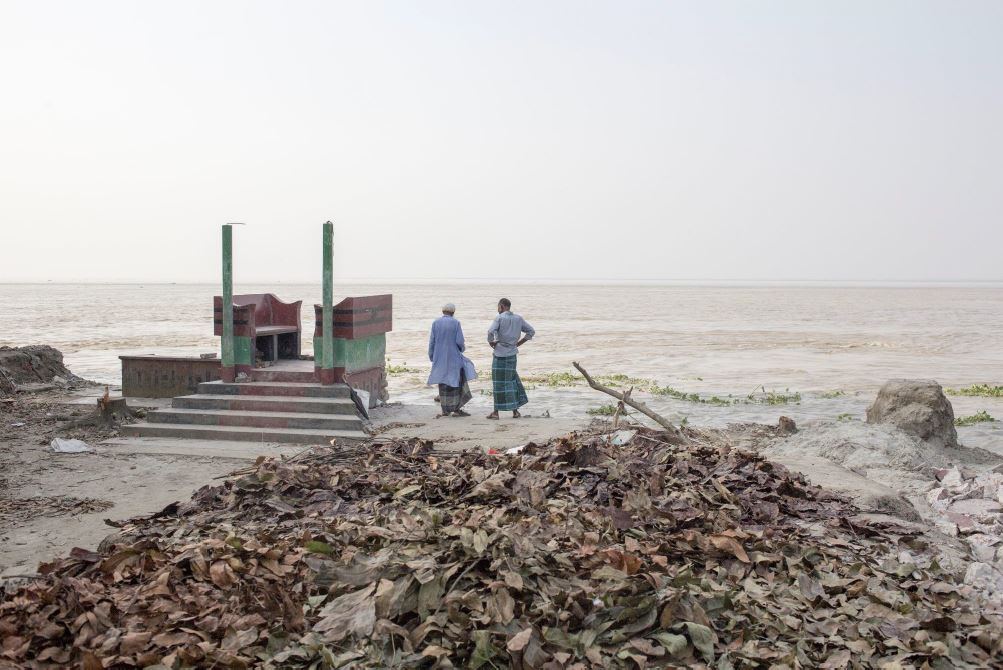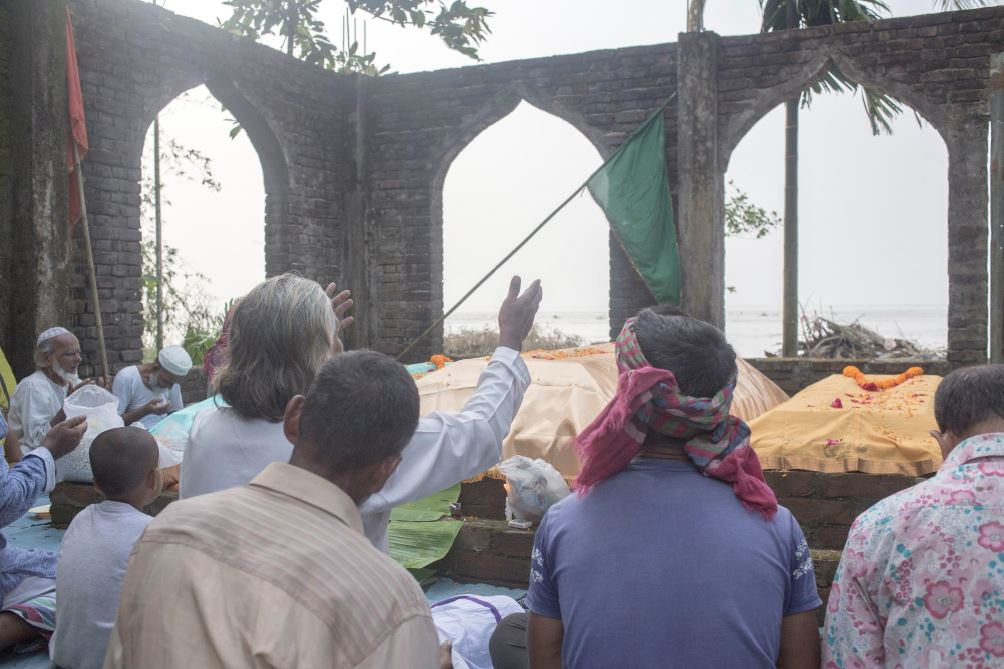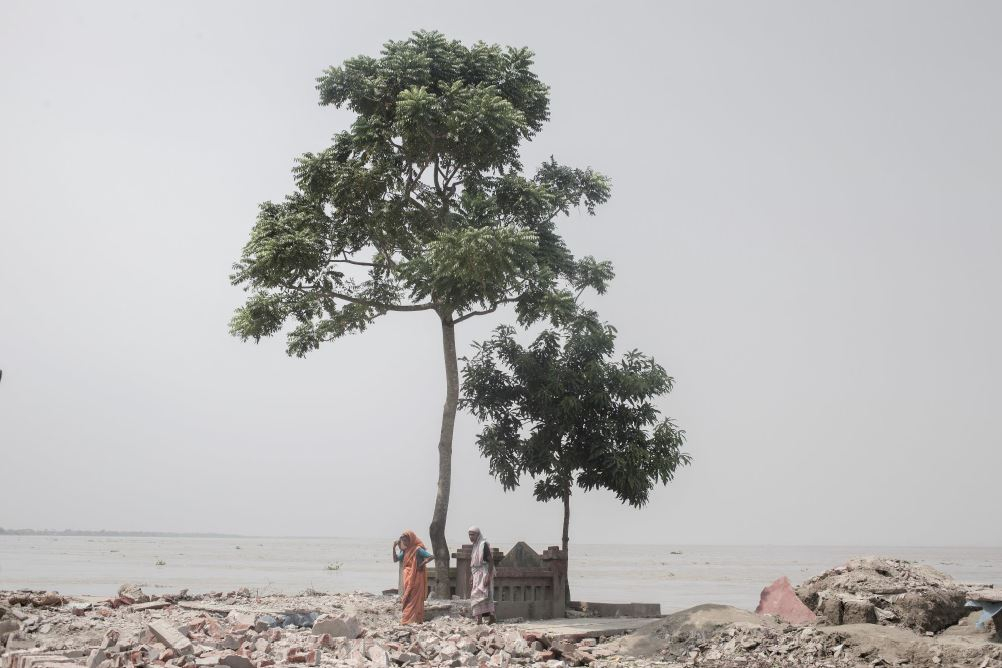 I saw mourning deeper than the river itself in her eyes when I approached her. She refused to talk at first, but later she said this is the last sign of her in law's home. Recalling the early days when she came here as a young bride. All are going to rest in her pensive memories.
All lies beneath the mighty Padma.